Music is often described as the Universal Language. It punctuates our lives and actively incorporates memories by speaking to us in ways that language cannot, intertwining emotions and senses perhaps not discovered or recognised any other way. This is why Music is such a benefit to the elderly particularly those most vulnerable in our community who can no longer communicate physically.
My musical sessions encourage active involvement through a variety of different genres and activities. There have been many instances while singing my repertoire that memories have been evoked, stories retold and emotions have been shared amongst staff and family.
As a trained vocalist I present many songs, some of which are accompanied by guitar while others are sung to recorded tracks.  This is a great way to avoid sitting down for the whole session as I am free to move around the room. I also work with other professional accompanists such as piano and guitar which add variety for special occasions and concert style performances.
I have two styles of music sessions. The first is in a concert forum where residents are seated in a lounge area and enjoy a selection of songs. The second involves quieter personal performances that can be arranged for individual sessions or small groups of three or four who share a common musical interest.
I conduct my concerts to include some audience involvement. My repertoire includes songs that residents will know and feel comfortable to sing along to. I encourage audience participation such as clapping and will often hand out percussion instruments such as tambourines and maracas.   I find this is a great way to adapt some physical exercise into the program and to lighten the mood.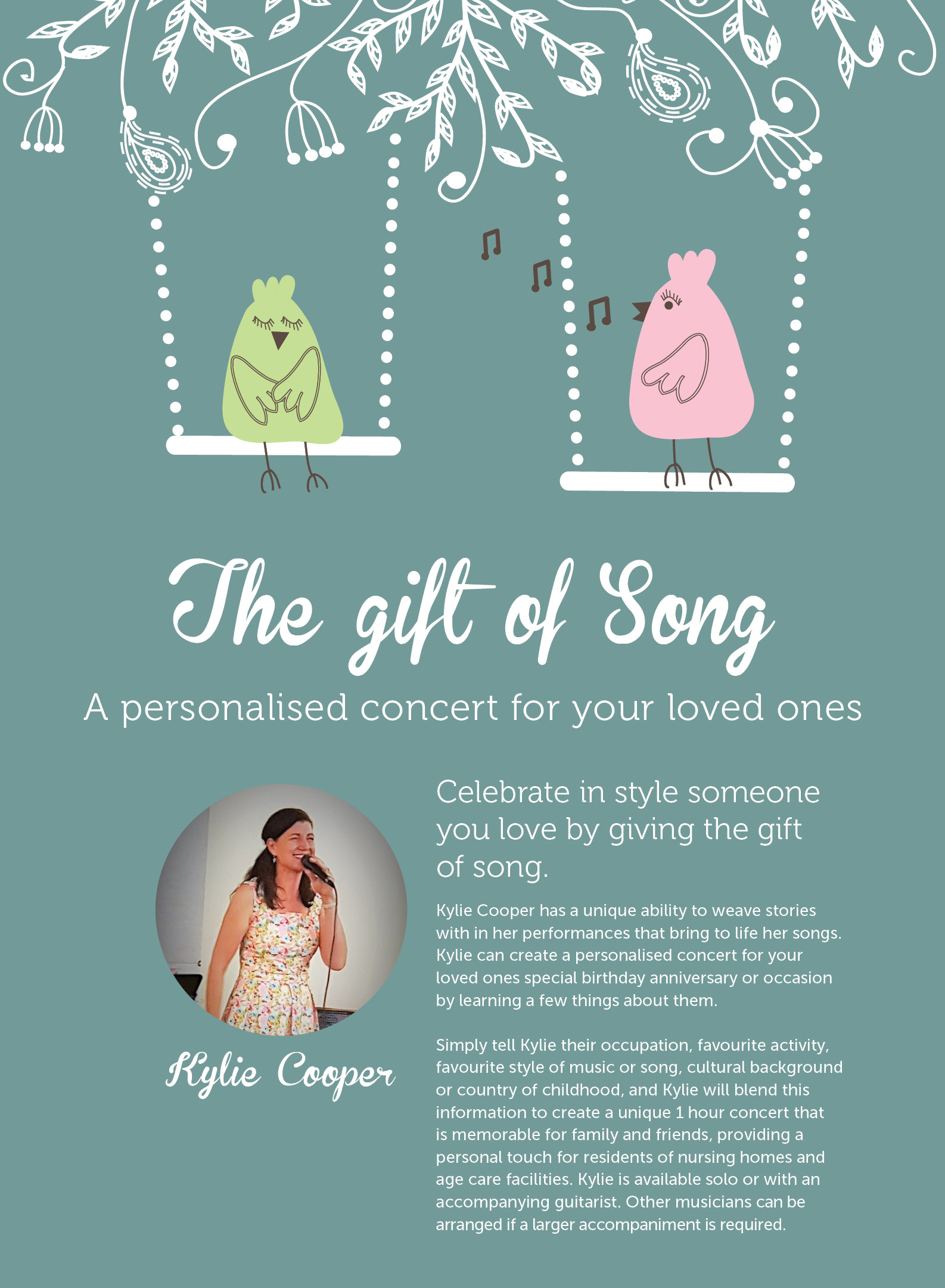 To book or make an inquiry about the program please contact Kylie on 0417 058 257 or
Kind Regards Kylie Cooper.